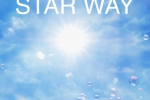 Finally, soon there will be a month of March, which promises to be good.
On March 20, the Sun will enter the sign of Aries and a new astrological year will begin. This will add strength, optimism, faith in the future and new aspirations to everyone. This one day could compensate for all the bad days of the month.
The three longest periods of the "white stripe" will be in PISCES, Aries and Gemini!
Venus in Pisces March 1-20 will make this a good period for Pisces. Everything will be easy for them. Their life will be filled with comfort, good impressions, rest and communication with nice people.
They will not have to fight, strain, be exhausted - events will develop in such a way that all the time they can remain in a state of peace and bliss.
The Sun in Aries on March 20-31 will create a solid "white stripe" for Aries.
They will be full of energy and new ideas. Their inner strength will instantly jump up. They seem to wake up, feel that the season of cold and melancholy is over, and the time has begun to live, bloom, and move forward.
They will have a very strong sense of themselves as individuals and their interests. They will understand what they want for themselves personally and what they are ready to do for this.
They will become active physically, in business and work, in relationships with people, in sports.
March 4-31 Mars in Gemini will give a "white streak" in the life of Gemini. Unlike Pisces, to whom everything will be given without stress, Gemini will need to work.
There will be many challenges in their lives. They need to compete, compete, fight, actively do something - and they will succeed. Often passive Gemini will be forced to act.
Больше информации об этом исходном тексте