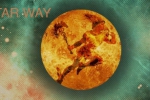 On October 13, 2020, Mercury stops to backtrack the next day. That is, the time is coming for Mercury retrograde, which will remain so until November 3, 2020.
From that moment on, familiar people will start to drop out of our environment, correspondence will slow down, there will be more unexpected circumstances canceling meetings and trips.
It is common to misspelled the wrong address or confuse reports during Mercury retrograde.
At work, meetings will be canceled or rescheduled, and new ideas will not be discussed.
If you get a job now, then every 3-4 months you will think about resigning.
During this period, it is not recommended to purchase textbooks and courses, buy tickets, book hotel rooms, meet new people, travel, move, draw up documents, trade and change.
You can recover lost documents, submit debts for reports, declarations and abstracts, return things to the store, take old business plans and reports and analyze them for errors.
This period is very successful for working in archives, collecting information about the past, studying the history of one's city, home, family, and searching for contacts of old acquaintances. Often life itself will confront you with people with whom you have not communicated for many years.
They can subconsciously hook, and then not let go of some topics for a long time. Analyzing the facts and deciding what to do next is the main task of this period.