| | |
| --- | --- |
| ExampleHoroskope | Finance Horoscope |
| Period | Daily |
| Starting date | 2017.03.07. |
| Ending date | 2017.03.08. |
---
---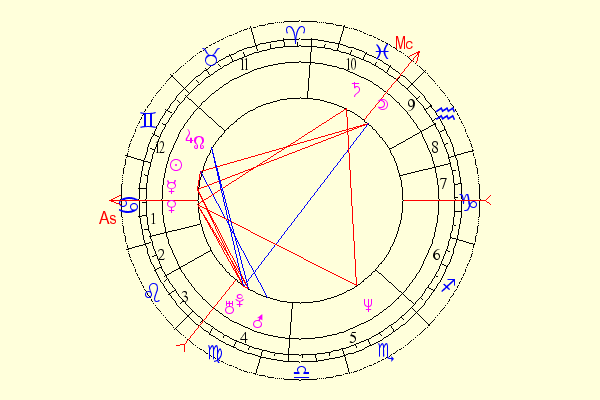 General situation of the day

Moon on that day.

Growing Moon. This is auspicious time to start a new job. You can also invest in any business, bank accounts, or in securities. This is good time for contracts.

Moon in Cancer

Moon in Cancer. This time is for your home and family. Work is also better done at home; try to arrange to do the job at home. Making money is best done in nutrition and consumer services ? cut hair, cook, care for children or elderly people, deal with plants and animals. You can purchase items for home, family, summer house, agriculture, and recreation.

Venus retrograde

Retrograde Venus. In this period, trends in the metals markets often change, especially in the field of ferrous metals, just as in the area of certain securities and currencies. The changes are gradual, not of the kind lasting for only one or two days, but they are quite pronounced. During this period, some of the purchases can be difficult. Also, personal likes and dislikes and the change in the relationship may affect your business.

Individual impacts of the day (interaction of planets with the personal horoscope)

Major planetary influences of the day

Favorable interaction Mars with the Sun of your horoscope

This is a good time for manual labor or using cars and other machinery. You may start production activities. The possibility of buying cars or sporting goods also arises at this time.

Favorable interaction Venus Jupiter of your horoscope

Favorable time for the combination of shopping and travel. Earnings at this time are good, just as the circumstances for financial transactions. There may be mentors, friends, supporters, which will help you to strengthen your well-being.

Favorable interaction Mercury Venus of your horoscope

Auspicious day for all financial transactions related to purchases and sales, as well as working with bank accounts and financial transactions on the Internet. Good time to communicate with business partners and customers.

Favorable interaction of the Sun Venus of your horoscope

Good time for earnings. You can talk about the salary increase. Also, in these days it is good to make gifts to the loved ones, and buy yourself something nice.

Interaction of the Sun Saturn of your horoscope

In these days, you need to have responsible attitude to money, complying with all formalities. Bills or fines, tax documents may arrive, and they will not make you happy.

Interaction Mercury Saturn of your horoscope

Be especially attentive to legal information. Examine in detail and carefully all the laws relating to your business. If necessary, visit the necessary officials or lawyers.

Favorable interaction Mercury Neptune of your horoscope

Intuition will tell you the correct action. Consider not only the immediate present, but also more distant targets. Now it is good to give money away to charity.

Favorable interaction of the Sun Neptune of your horoscope

During this period, your earnings may be associated with psychology, marine transportation, or chemical products. It is also good to buy or plan a vacation, travel, or wellness activities.

At certain times of the day, it is useful to consider the influence of the Moon on your horoscope.

Favorable interaction Moon Moon of your horoscope 00:00-02:32

Emotional state at this time is quite positive for shopping. This is especially true of small household items for home and family. And if other factors are also positive, you can buy something more substantial. It is also a favorable time to communicate with colleagues, clients, and customers. You might make good money if your activity is related to domestic customer service.

Interaction Moon Mercury of your horoscope 09:04-12:30

At this time you may feel a surge of strength, emotional and creative energy. You may try to implement creative ideas, make important calls, and advertise. Manifest your leadership skills confidently but not in the authoritarian way, speak to the staff of your firm and offer valuable suggestions. If other factors do not hinder you, you may make purchases.

Favorable interaction Moon Uranus of your horoscope 14:19-17:45

This is a period when any problems, even small household ones, can suddenly lose relevance or be resolved. Good time for friendly and professional communication, dating. Communication may be remote, phone, or Internet. There may be an unexpected trip. Your own ideas or those of your friends can help you make or buy something beneficial, including purchases on the Internet.

Favorable interaction Moon Pluto of your horoscope 18:57-22:24

At this time, you can engage in lending and insurance, work with major financial institutions such as banks. You may also combine your capital with that of your friends, give and take reasonable loans.

Interaction Moon Venus of your horoscope 23:40-24:00

This is positive time when a good mood will encourage good business contacts and purchases. You can safely go to the store. Close and just nice people will be able to become your partners in business and shopping. Good time to acquire interesting items, clothing and jewelry products and products for home, for everyday life. And if other factors will not hinder you, major purchases may be done.
Astrological forecast is based on the basis of a joint analysis of your birth chart (horoscope), and the exact position of the planets in the forecast period. Based on your birth data we computed and built your individual horoscope, and then analyzed the most significant astrological influence (the motion of planets), consistently, day after day during the forecast period and their impact on your horoscope. As the result we provide you with the individual for you forecast of the major astrological influences. They create a wide range of opportunities and wide range of challenges, thus giving you the choice for certain actions. Provide, but do not oblige. The choice is always yours! Knowing the nature of the effects and time when they are most strongly manifested, you can estimate the degree of difficulty and time to take advantage of these opportunities. You even get the creator of your destiny. The forecast provides guidance to the nature of the effects, the intervals of time when they are most strongly exist: recommendations regarding the optimal behavior during these time intervals in order to achieve success and stability in business. This allows at any time to tailor one's life to cosmic rhythms, unbreakable connection with which is predetermined by nature.
Planetary influences may occur with varying degrees of strength. They can either reinforce each other or contradict each other. Not all the influences can be felt, understood, lead to significant events. In the case of conflicting trends it makes sense to rely on favorable ones and be attentive to matters in those areas for which there is intense impact. 'Tense', 'conflict' and 'complex' effects suggest that the situation in your life needs some changes and it is likely that they will occur. This is the most intense time, which requires understanding of the situation, switching on and studying, usage of energy and strength. Then the changes may be important and positive, this can become the move to another level. 'Tense' aspects can also mean that you will be emotional, irritable, agitated, aggressive more than the usual, so during this time be rigorous to yourself, control yourself and be critical. The presence of intense effects does not mean that you should refuse things that are important to you, you simply need to assess the influence of the circumstances at the moment and make the most rational decision. To neutralize difficult situations try to use time when there are favorable influences along with the tense influences. Favorable influences suggest that the time is good for a particular action and result in this field will be easier to achieve than at any other time. They also point out that this is the best time to reveal your talents, abilities, your potential.