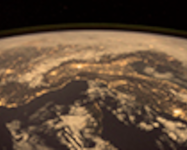 | | |
| --- | --- |
| Horoscope: | Examples |
| Starting date: | 2017.04.01 |
| Ending date: | 2017.04.08 |
| User Place: | Moscow (55.755826,37.6173) |
---
---
Map
Zone 1
This place can give you the opportunity to feel like you've become the focus of attention. Here you can feel more active, have a burst of energy, including on a personal note. This is a good place for creativity, leadership skills, sporting wins.
Creativity, creative activity.
Political events.
Important meetings and events in which you should show yourself brightly.
Presentations, hospitality and promotional activities.
Games. Entertainments. High jinks.
Adventures, including love affairs.
Sporting events.
Recreational activities.
Ceremonial events.
Leisure time. Outside activities.
Spending time with children.
Purchase of gold and other jewelry.
Zone 2
There is an increased chance of meeting someone or someone who suits you, will please or flatter you. And there is an increased chance of meeting even your love. This place promotes negotiations in a harmonious atmosphere, finding compromises, and creative activity. And here you are easily pleased. This place can provide good conditions and comfort, here you can spend time with pleasure. It is promotes resolving disputes and legal matters.
Business and personal meetings.
Love dates. Acquaintances.
Visit to a beauty salon.
Conducting presentations, promotional and creative events.
Visit to a theater, exhibition, concert, art gallery.
Purchase of groceries, art objects, beautiful, fashionable and expensive things, fashionable clothes.
Addressing financial issues.
Zone 3
It is good to solve important business issues here, including its expansion, promotion, opening a new business or a creative project, planning financial actions, applying for support or providing sponsorship yourself. Just staying here can have a positive impact on physical and psychological health, cheer you up, add optimism and contribute to the successful implementation of your plans. The place can also be conducive to indulgence and the pursuit of pleasures, including gastronomic ones. And if you go too far, you can quickly gain weight.
Planning and discussion of long-term plans.
International meetings and projects. Meetings with foreign partners and friends.
Various kinds of training activities.
Cases related to tourism and travel.
Meetings and negotiations.
Personal meetings.
Meetings with important and prominent figures. Representative business meetings.
Financial actions of all kinds.
Sporting events.
Cultural and social events.
Therapy measures. Recreational activities. Fitness.
Devotional gatherings.
Large purchases in prestigious and reputable stores.