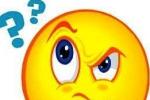 Begins a string of spring holidays. What to gift?
We offer to donate INDIVIDUAL HOROSCOPES.
We are glad to inform you that since FEBRUARY 6, when you buy any horoscope for 1 year, you can get a Coupon, which will give you the opportunity to create a second horoscope for 1 year for FREE.
On our website, in the section on advertising, a package will be placed, having printed it yourself, you will be able to beautifully pack the horoscope prepared as a gift.
Take a couple of minutes of your time register your dear person on our site and form his individual horoscope.
Who knows, maybe this can change his life for the better!