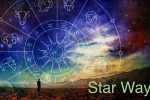 The conjunction of Mercury and Pluto, which will occur on January 5, 2021, is related to information flows.
Pluto and Mercury affect human communication skills. The January aspect will reveal all the most negative that both space objects carry.
On the 5th, gratuitous offenses, serious quarrels and troubles in the family are possible. Anyone who will communicate a lot on this day at work should be more responsible in the choice of words. Try not to offend the interlocutor and cut off all attempts to manipulate you through streamlined wording or phrases with a vague meaning.
When Mercury and Pluto conjunct on January 5, 2021:
First, there will be a lot of information.
The day is incredibly successful in order to work in an archive or library, surf the Internet in search of the necessary information, and work with reference books.
Second, information will carry a strong transformational message.
You will learn something that will change your views on a certain area of ​​life.
This information can be shocking, but do not close your eyes to it. Important information may come from the bank, tax, accounting department of the company where you work.
May be an important mass mailing. In addition to information, the aspect describes the features of communications on this day. Communication will be very intense. The interlocutor can put pressure on you. In the character of people, such traits as corrosiveness, a desire to get to the bottom of things, insight will increase.
On January 5, it will not be possible to divert the conversation aside with empty phrases, they will expect specifics from you and will not unhook until they find out everything that is needed.
You can be a conduit for the ideas of a group of people - at best. At worst, you have to be responsible for everyone.
In order not to relax, January 6 - Mars passes into the Sign of Taurus.
Mars is a very strong planet, endowed with aggression and negativity, especially in a Sign like Taurus.
The most dangerous day will be the first day of the planet's stay in this Sign.
The transition is going to be quite tough. Energy restructuring will happen quickly and dramatically.
It is possible that on this day, resting people will have anxious thoughts about work, business and problems.
Others can become uncompromising and stubborn, especially if Mars rules their Zodiac sign.